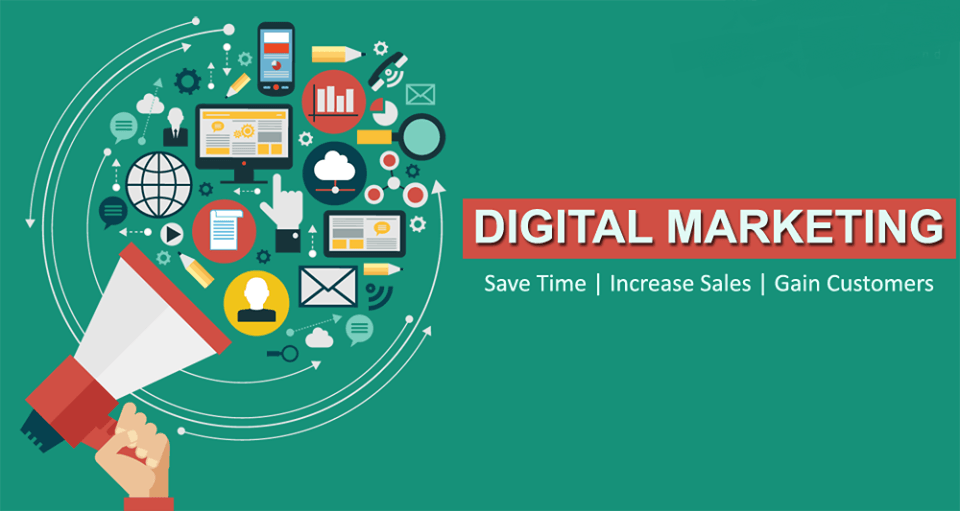 What is Digital Marketing?
Digital Marketing is marketing that makes use of electronic devices such as computers, tablets, smartphones, cellphones,
digital billboards, and game consoles to engage with consumers and other business partners. Internet Marketing is a major component of digital marketing.
Working of Digital Marketing
Marketing is defined as a process of communicating with the customers in order to inform them about various products or services which would be of benefit to them. Marketing also incorporates the use of a broad range of strategies to increase customer's knowledge of products or services.
Now a day's for most of the people, the first place they go to find new information or products is the Internet. If you're a marketer, you've got to understand how people are finding this information online to spread the word about products and services for your customers.
Digital marketing is the type of marketing done through online or the digital technology world. Like print media or electronic media, online is another platform to market products and services. Thus, digital marketing not just helps clients to market their products better through online but also users who can reach out to products from their system or mobile phone.
Advantages of Digital Marketing
Digital marketing is an interactive means of reaching to the local audience as well as to global audience when appropriate.
Data is available immediately and results are much easier to measure.
Social media enables to communicate directly with groups and even individual consumers like word of mouth marketing.
Build direct relationships with your customers through social media.
It is 24X 7 marketing and captures the most energetic crowd.
Disadvantages of Digital Marketing
The company relies on those customers which are highly interactive on the internet.
Content must continuously create, edited, approved and published. Comments must be responded to and sites and pages must be maintained.
Though it is most vital in nature, the question of reliability still appears in the mind of people.
Digital Marketing Tools
Mobile Phone – MMS
Mobile Phone – SMS
Online Videos
SEO – Google Rankings
SEO – Keywords Tags
Website Contents
Youtube
Social Media – Facebook
Social Media – LinkedIn
Social Media –Twitter
Webinars
Pay-per-click
Google Analytics
Inlinks
Blogs
E-Newsletters
SEO – Title Tags
SEO – META Tags / descriptions