Open Source
Odoo Customization
overview
Get Your Open Source CRM/ERP based on your Requirement
Odoo (previously OpenERP) is one of the most used open-source ERP and CRM in the world today. Utilising Odoo, businesses can customise the solution to fit their specific needs, only paying for the features they use. We support enterprise operations to run seamlessly with our customisation services and ready to use products. The best part about VeravalOnline is, our flexible and process-driven services and we provide our own server for deploying the whole system. We have 10 years of Industrial experience in developing robust web solutions for hundreds of clients. Such mature experience and our seasoned developers allow us to help you with a broad range of services. We also help you with maintenance as well as 24/7 support assistance
Sectors
The industry sectors we served include
Sales and Marketing

CRM
Sales
Email Marketing
Contact

Customer Support

Discuss
Calendar
Notes
Contacts
Customer Support

Employee Management

Contacts
Time sheet
Projects
Notes
Attendance

Subscription Management

Contacts
Notes
Sales
Subscription
Invoice

Manufacturing

Contacts
Notes
Manufacturing
Inventory
Sales
Invoice

POS

Contacts
Sales
POS
Receipt
Table Management

Accounting

GST
Invoice
Accounting

E-Commerce Management

Website
Product
Inventory
Contacts

Event Management

Contacts
Ticket Booking
Sales
Reports
Fits for Small and Large businesses.
Opean Source


No vendor Lock-in Frequent product Growth


Proven Product with 4 Million+ User


Globally Accepted Application Proven Quality


High Quality At Reasonable Price


outstanding ERP solution with minimal investment.


21000+ Ready Modules


Fully Integrated Modules with expanding day by day

Delivery
Setup, Deliver and Ready to Use
Server Setup

Create your server with online and offline.

Installation

Install software with selected system

Ready to Use

Ready modules for business needs
Expertise
Whats make odoo Different?
A smooth and friendly user's experience that has been built to ensure the user seamless adoption.
Fluidity and full integration cover the needs of even the most complex companies. The flexibility of Odoo is such that apps can be added according to the growth of your company, adding one app at a time as your needs evolve and your customer base grows.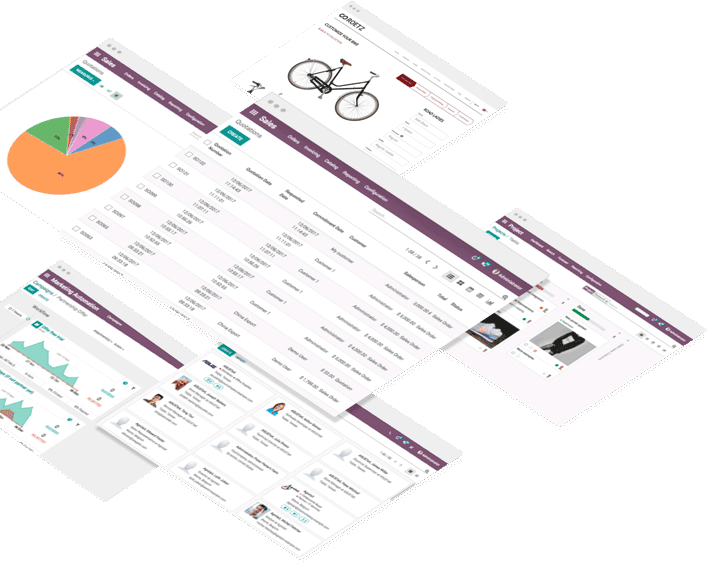 Customers stories
VeravalOnline are always accommodating our diverse needs and we feel like they are a part of our company rather than an external supplier. - John H. Bedard, Jr -
I sleep easier at night knowing the VeravalOnline team is in my corner. Supporting my business and keeping my systems in Tip-Top shape. - Chris Ellison -