Sales Executive
Monitoring System
overview
Sales Executive Monitoring System
The SEMS provides the monitoring tools for sales executives and field workers who visit the prospective and new clients and track their communication with the prospective/existing clients. It is smartly build android application which helps sales executive of field workers to enters the customers KYC [Know Your Customer] data and also track new visits, follow up and even locked [When the customer confirm the deal] It provides administration GPS location, Want to know about your sales executive that whether they are going to the scheduled place at the right time or not ? Yes , now you can with the help of our SEMS , which gives you the real time information about the executives' location , client , meeting timings and most important , the deal status. With SEMS, we have created an invisible data link between the executive and the management , which shows it's amazing benefits when the sales executive is in the field. Gone are the days when you were waiting for your executives to return in the office for preparing the sales report. With SEMS help , you get instant updates about the executives and clients' response, which will definitely help in enhancing the sales cycle of your company.
Features
Features for SEMS [Sales Executives Monitoring System]
User Management

Admin can create multiple users with respective roles and responsibilities. Each user have right to change their profile other then their login credentials.

Customer Management

Customer can be registered by various ways as well as by the admin. So respective executive can see the full details and history of their clients and can update their KYC information as and when required.

Products Management

All the products details and their sales records are managed by the admin . Executives can access their desired products as and when required .

Rewards Management

Executives can get reward points for sealing deals which in return gives them incentives qand bonuses .

Data Management

All the clients' KYC data is securely stored with the company for future references . No data breach is guranteed according to the current security standards.

Deal Status Management

Admin have full access to review all the closed and on-going deals . Executives can plan their communication in advance with the clients.
Benefits of SEMS [Sales Executive Monitoring System]
Our Clients are able to increase the productivity by almost double by using SEMS
Transparent Process

When you work with SEMS its transparent and agile and always available for suggested reports and forecasts.

Security and compliance

SEMS has been following up with all the compliances and security, It is following strict guidelines for National Data Act. 

Hybrid Development

The codes and development process are executed by highly trained people following strict dealines and testing process over the multiple network and hardwares.

Custom Development

SEMS developed by the various developers considering future updation and customization to facility every type of clients and companies as well as multiple insurances. 
SEMS is your one stop solution for monitoring your executives outside office Let's get started
Benefits
Increase the productivity withing 3 main areas.
Data Processing

Your customer is your data, Our SEMS app can process your data and make it available when ever you wanted.

Digitalization

Hybrid development helps to make app available on multiple devices and computers with cross browser compatibility. So one can access anytime, they want.

Innovation partnership

We follow every requirements and listen everyone so we can provide extensive output covering all the aspects. So our clientele always get what they expected.
Expertise
Our Sales Management Expertise
VeravalOnline Pvt Ltd has efficiently supported  the clients' sales management strategies since last 10 years. SEMS [ Sales Executive Monitoring System] is an innovative and exceptional example of our commitment towards giving one stop solution for having  the sales executives monitored . Every solution that we have developed has unique background concept  and a desire a keep it as much user friendly as we can.
0
+
Countries we have served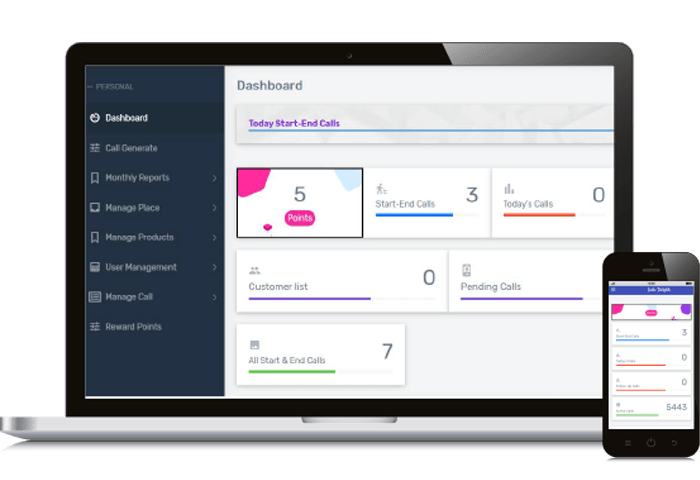 Our Clients are able to increase the productivity by almost double by using SEMS
Pricing Starts with only INR 999/monthly
Basic
For Startups and Growing companies
Basic include:

Android Application
IOS Application*
Web based Hosted
5GB Storage
upto 50 Users
Most Popular
Managed
For Complete Solution
Basic and

10GB Storage
upto 100 Users
Fully Managed Service
Email Support
Phone Support
Custom

Basic
Managed
Special Requirements
Email Support
Phone Support
Customers stories
VeravalOnline Pvt Ltd always proved their credentials, many times we have been thinking for an option but we push them to ahieve the target and they always deliver.- Dr Vikram Patel -