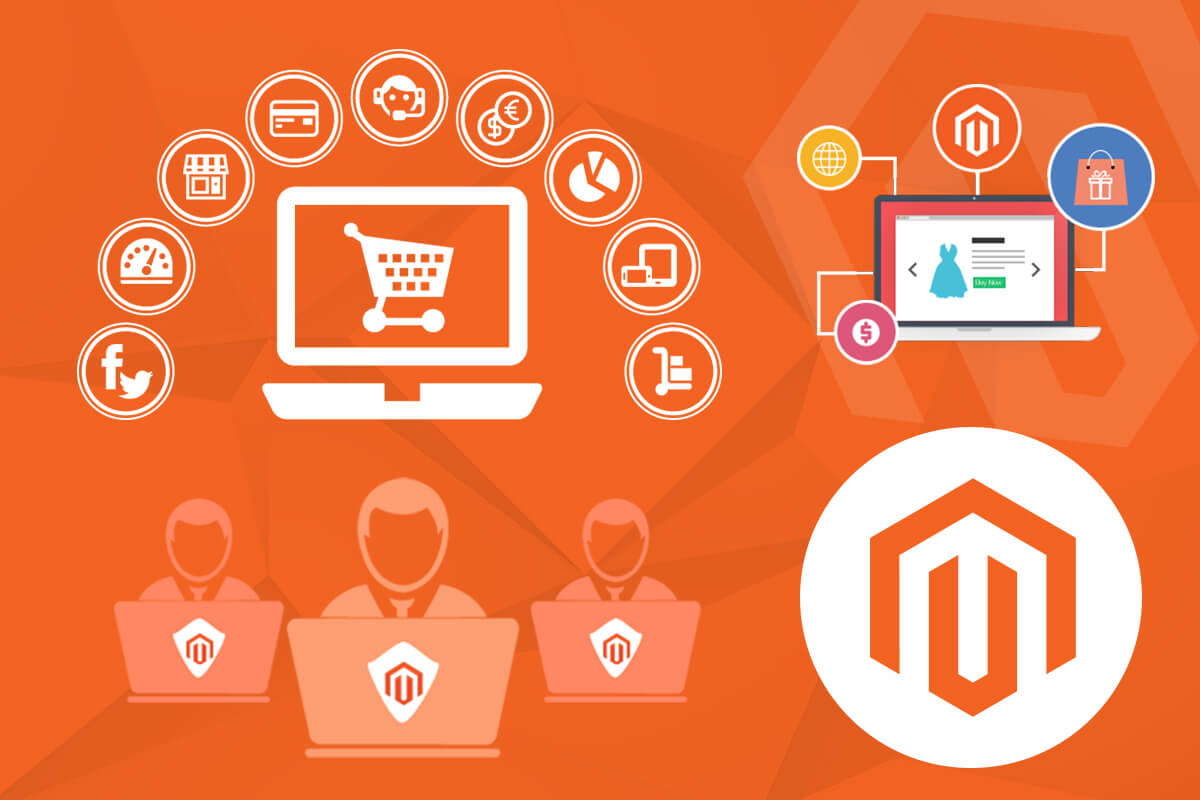 GET MORE FROM YOUR ONLINE STORE WITH MAGENTO
To reach your e-commerce goals, you need the right e-commerce platform. Whether you are a small startup, a rapidly growing business, or an established e-commerce giant, Magento offers everything you need to meet and exceed your business dreams.
Magento powers over 250,000 e-commerce websites, including Nike, Olympus, Vizio, Franklin, Ghirardelli, Munchkin, and many other top brands and retailers. Over 26% of all e-commerce sites in the Alexa top one million use Magento, making it the most popular e-commerce platform for online businesses.
There's a reason why many of the top e-commerce sites in the world choose Magento, and it's not just because it's a division of eBay. Magento comes packaged with a host of features and benefits that set your business up for success.
FEATURES
Unrivaled out-of-the-box functionality
Flexible pricing rules and powerful inventory management
Seamless integration with other systems including CRM, POS, ERP, and other eCommerce sites like eBay and Amazon
Thousands of available add-ons to make your store function exactly how you need
Easy-to-use content management that gives you control over your products, categories, and informational pages
BENEFITS
Customizable to your business's specific needs
Open source platform with extensive developer community support
Multiple payment gateway options including PayPal and Authorize.net
SEO-friendly architecture
Endless design potential for your business and brand
WHY THE FIRST SCRIBE FOR MAGENTO?
Magento is one of the most powerful e-commerce solutions in the world. But if you really want to reach your business goals, you need a true Magento expert on your team.
First Scribe knows Magento. We've been building e-commerce websites for 15 years, and our Magento experience is unmatched. We were among the first agencies to utilize the platform, and we've developed Magento stores for major companies like Hormel, Puma, and more.
What makes us the best in Magento?
15 years of e-commerce web design and development
Over 130 e-commerce websites successfully launched
Multiple Magento-certified developers
Flexible Magento and WordPress integration, giving you the best e-commerce with the best content management system
Knowledge of complex database integrations, including ERP, CRM, and inventory management
Extensive experience with dozens of Magento extensions, allowing you to get the right solution the first time Having a great e-commerce site is hard. We make it easy.